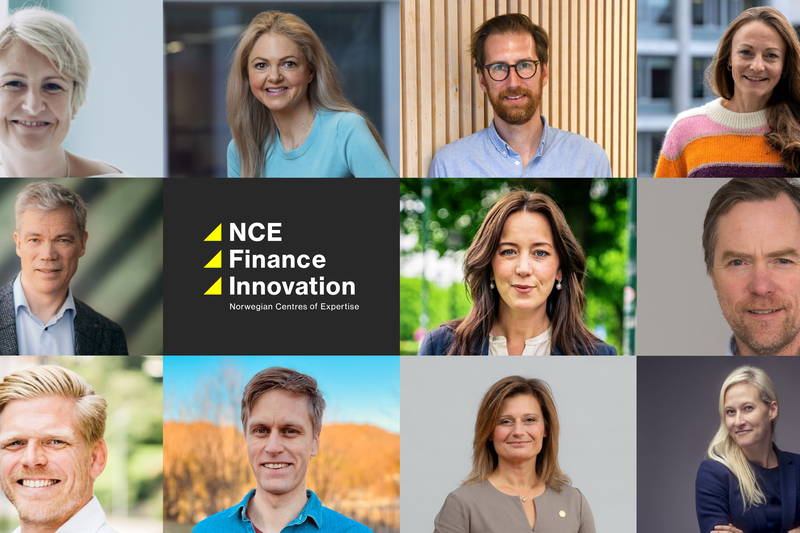 Finance Innovation sikrer seg kjente profiler fra akademia og næringslivet i styret
22. May, 2023

- Vi er godt fornøyd med valgkomitéens arbeid med å innstille svært relevante kandidater til det nye styret. Kandidatene besitter viktig kompetanse for oss og representerer både næringsliv og akademia, to sentrale grupperinger i klyngen, sier Bent Gjendem, daglig leder i Finance Innovation.
De nyvalgte kandidatene er:

Eirik Sjåholm Knudsen – førsteamanuensis i strategi ved Norges Handelshøyskole
Grunnlegger av Center for Strategi, Organization and Performance ved NHH. Han er også ansvarlig og initiativtaker for Nordens første Executive Fintech Master på NH

Pinar Heggernes- Prorektor og professor ved Universitetet i Bergen
Professor i informatikk med spesialisering i algoritmer og rektors stedfortreder ved UiB.
Eilin Schjetne (EedenBull) - CEO
CEO i fintech-selskapet EedenBull - leverandør av teknologi til banker globalt. Tidligere leder for Lunar i Norge, samt ledende roller i hos Visa, DNB og Nets.
KirstiMerethe Tranby (KPMG) - Partner, Head of Financial Services
Lang erfaring med rådgivning inn mot bank- og finanssektoren fra Deloitte og Accenture, hvor hun blant annet jobbet mye med teknologi, bærekraft og ESG.
Camilla Wadset (Kantega) - Leder/COO og medeier i Kantega Trondheim
Tung teknologikompetanse innen finansielle tjenester. Hun har tidligere jobbet som som UX-arkitekt og IT-konsulent.
Styret i Finance Innovation har nå følgende sammensetning:


Anders Skjævestad (DNB Livsforsikring) - styreleder
Eilin Schjetne (EedenBull) – ny
Eirik Sjåholm Knudsen (NHH) – ny
Pinar Heggernes (UiB) – ny
Kirsti Tranby (KPMG) – ny
Camilla Wadseth (Kantega) – ny
Stian Karlsen (Sparebanken Vest) – gjenvalg
Stine Betten Neteland (Stacc X) – gjenvalg
Martin Wik Sætre (Quantfol.io) – gjenvalg
Gunnar Nordseth (Signicat) – gjenvalg
Henriette S. Tveit (Tryg) – gjenvalg

Valgkomitén i Finance Innovation består av Øystein Thøgersen, Rektor ved NHH, Jan Erik Kjerpseth, Konsernsjef i Sparebanken Vest, Espen Opedal, Norgessjef i Tryg og Marit Warncke, tidligere adm.dir i Bergen Næringsråd, nå ordførerkandidat for Bergen Høyre.